2015年2月[Part.6]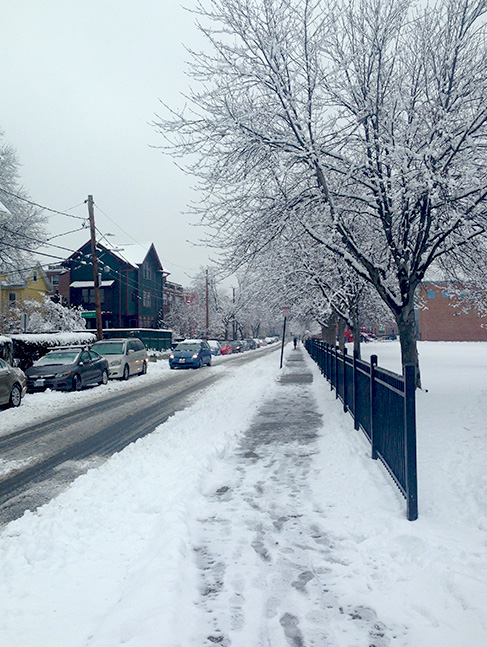 It's February already, Yoshiaki and Kiwamu left three weeks ago, I am the only one still hanging around here, I appreciated the offer from Professor Anikeeva who gave chance to stay for other two more months to work on the project.
There has been a lot of snow in the past three weeks, MIT has been closed twice, the first time I saw the snowstorm, I was very excited, I have not seen so much snow before, the snow went as high as our waist and the car was buried in the snow. I remembered I shoveled with our housemates and got the car from the snow, it was really fun. But it kept snowing and the subway had also to be closed, I had to stay at home during those snowstorms, then it started to be a bit annoying.
---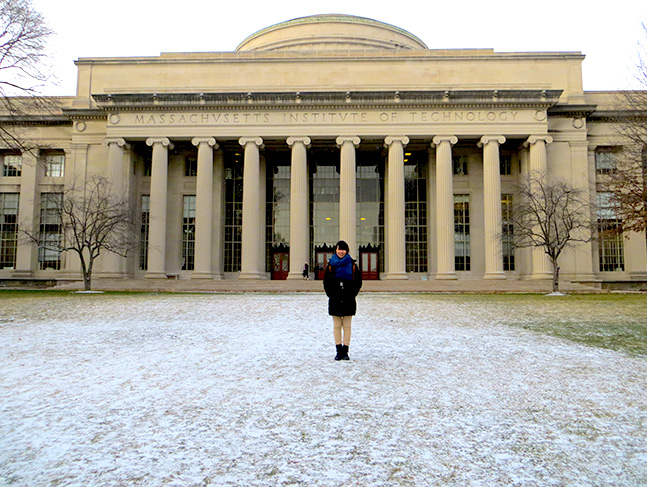 I have also started to take one course, Cellular Neurobiology, taught by Professor Chip Quinn, it is a undergraduate course but since I am really interested in neuroscience, it would be very necessary to start from the fundamentals, so I went to his lecture and I was impressed by his teaching style, the class was so much fun and I didn't even realize one hour already passed. He is a great professor with distinct personality and also he is really nice and down-to-earth person, you know that in general, visiting student is not allowed to register for courses, so I was not able to access the online reading materials he required for the class. Then I sent him an email said I was interested in his lecture and if he could also share the materials with me. Then he replied quickly said sure, no problem. I was really appreciative for this and happy to attend his lectures ever since.
---
There is one more month left, so I will try to get the most of it and am looking forward to going back to Sendai soon.
---
PROFILE:

名前:郭 媛元
学年:D1
専攻名:医工学研究科医工学専攻
派遣期間:2014.9.15~2015.1.31