2015年3月[Part.7]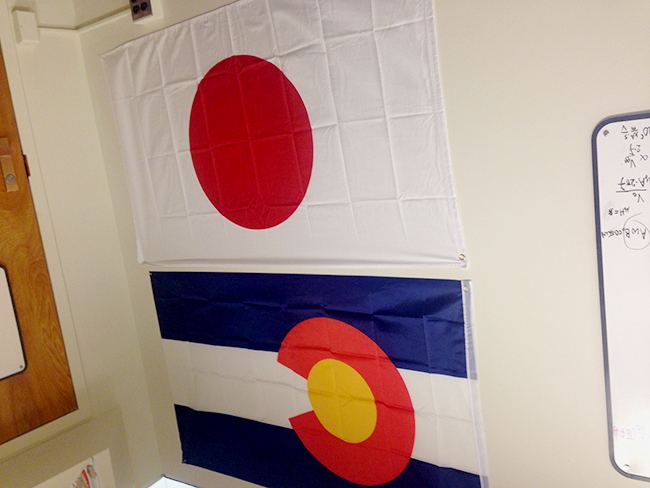 By the ending time of my stay, I started to realize there are still so much that I want to do but the time is so limited. I am really happy that professors, postdoc and students here are really supportive, it is a happy studying environment in general and I am getting things done in a relatively effective way.
I started to read some philosophy books like meditation written by Marcus Auerlius, who was a great Roman Emperor and philosopher back to thousands of years ago. My friend Micheal recommended this book to me. I have never tried to read so deep philosophy books before, but now everyday when I ride the T, I read the book and I found even though the time has been gone for so long, the philosophy in the book he wrote still applies to today, and it is very illuminating to me. (This is kind of book MIT student will read. :))
Finally the snow is melting, and the temperature is rising, but I think spring is coming by the time when I leave Boston. I was actually very looking forward to going back to Sendai last month, but right now, the work is getting really busy and I am fascinated by the idea of combing my sensor with the fiber, I want to finish all before I leave, which will be a lot. But let's see if that can happen. In general, it has been a really great chance to study and learning things, people are really open-minded, for example, I wanted to check what is going on the electrode of my device just out of curiosity, and tried to set up an electrochemical test experiment, professor Geetha is willing to take time out to help with me and explain very patiently about the basic electrochemistry. She has shown very much support over student's interests in the experiment, this is a part of studying here, which showing the spirit of MIT and which I have been appreciating the most.
---
PROFILE:

名前:郭 媛元
学年:D1
専攻名:医工学研究科医工学専攻
派遣期間:2014.9.15~2015.1.31