2014年9月[Part.1]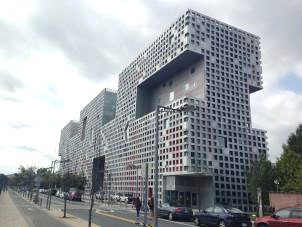 Shortly before my MIT program started, I need to travel to Italy from September 6 to September 12 for a conference, then flew again from Japan and arrived at Boston at night on September 14. Luckily I made it before the program started. I temporarily stay at a room sublet by one MIT student I found online.
Then, on the second day, which was September 15, the Professor Polina Anikeeva asked me to stop by her office at 9 am to get me situated with the lab. The first meeting with her surprised me a lot. She is unbelievably young, passionate and confident; I think I could barely tell her from the students but in fact she already is a professor in MIT. Then she showed me the labs and offices, they are at different locations within the same or nearer buildings, I got lost a bit since the buildings in MIT are like a maze and I was not able to get right directions properly. Finally, she showed me the office where I am going to stay and I would share with another graduate student and postdoc, Micheal and Gaby. They are all very nice and easygoing. Micheal is EHS (environment, health and safety) representative of the lab and in charge of the safety training, everyone in the lab needs to go through the safety training before they start to perform the experiments, so my first day began with scheduling the safety lessons I need to take either online or in the class.
---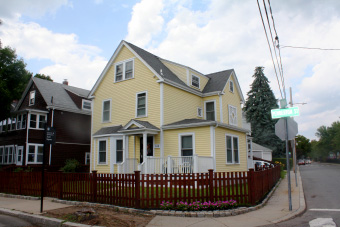 After getting orientated in the lab, I also met the Ms. Tasha Coppet who is taking care of the housing issues of students in MIT. She gave me a lot of helpful advices over the housing and introduced one guesthouse for me, which is the one I eventually decided to stay.
---
Besides the jet lag I had for the first day, it went great and was very fulfilling. The second day we had another meeting with Polina and Xiaoting, who will be my mentor during my stay, so we came to decide what project I find interesting and I will be working on during my stay.
On the weekend, I moved in my new place, an old Victorian style House near Porter square. The room is really nice and fully furnished, and the landlord is extremely nice and offerss everything in need. She used to work in MIT. Now we share the house with six other students, some are staying short and some are staying long. We can meet different students, which is also an exciting part of living in a big house.
Exciting life in MIT begins…
---
PROFILE:

名前:郭 媛元
学年:D1
専攻名:医工学研究科医工学専攻
派遣期間:2014.9.15~2015.1.31