2014年11月[Part.3]
Time flies fast, it is already the time for another report.
The work is getting very interesting. I have been curious about how our brain works and very excited to combine what I have studied during my master, the electrochemical sensor with the brain science, which will help understand our brain activities better and possibly build up the causal relationship between the neuron activities and the behavioral output. This strong curiosity and passion for this interdisciplinary research are the reason that I am here, at MIT for studying. In this lab, I am fabricating and evaluating the devices that are going to implant to the brain of the trans-genetic mice to stimulate and record the neuron activities. I am more than excited to know how the experiments are performed, trying very hard to learn as much as possible and seeking the chance to apply what I am learning here to what I am going to do when I am back to Japan. I have been trained with animals experiments and my devices has been tested in the mouse brain which recorded the neuron activities in response to the light stimulation successfully, next step we are going to do the chronic implant, so we can evaluate the performance of the device for a long period. In this month, I also had a chance to attend a symposium in MIT about the neuroscience, the talks covered the hottest areas in the neuroscience and they were given by the excellent professors in this field. I got really excited and motivated by the talk and I can somehow see myself going further in this research direction.
Besides working, now we have a group of people like going swimming at around 7pm after work then we eat together afterwards. It is good to have a group of close friend here, which I really appreciate.
---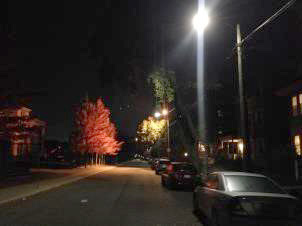 (I work normally until 7 pm, go to swim then have dinner at school, then I go home late. But surprisingly it is rather safer than I expected but I am still very alert whenever I walk alone at late hours. )
---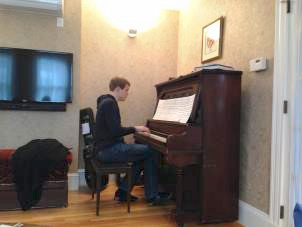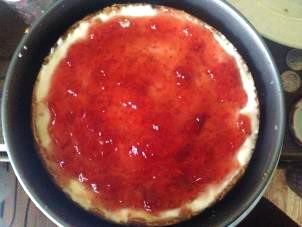 ---
PROFILE:

名前:郭 媛元
学年:D1
専攻名:医工学研究科医工学専攻
派遣期間:2014.9.15~2015.1.31