2015年1月[Part.5]
This is the last month participating the MIT-Tohoku Project; it has been such a good chance to study in MIT and experience the different lab culture and living here. I really appreciate this opportunity, and grateful to the organizers of this project who has provided us such a good platform to study aboard.
In this month, much has happened and much is still going on.
Shortly before Christmas was my landlady's birthday, she invited us to join her and her family for a show, Christmas Revels, which has been run for more than 40 years in Boston in Sander Theater. It was honestly unique American culture experience and such a happy show, In between of the two sections, just all of the people stood up and held each other's hands, followed the music and started to dance, I could truly feel what the Christmas brought to us, that is, happiness.
---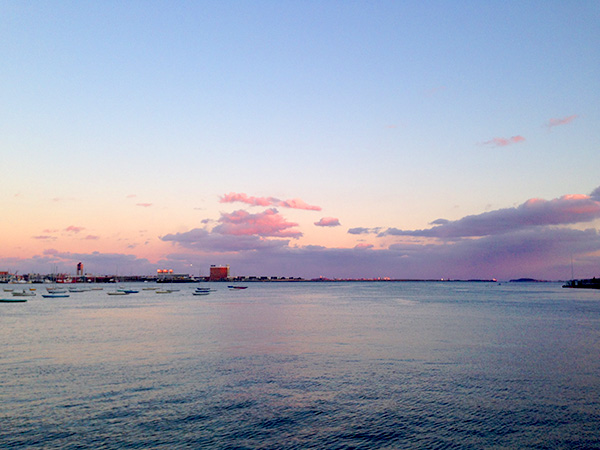 Soon we started the Christmas and New Year vacations, my friend came to Boston to visit me, we walked along the freedom trail in the Boston city, visited a lot of historical places. We also went to the Samuel Adam brewery for a visit; for people who like beer, it is a must-to-go place. Among the places we went to, what I like the most is the New England Aquarium, I saw a different and breathtaking world and impressed by the beautiful life and things that nature has created.
I had a good vacation and now fully back to work.
---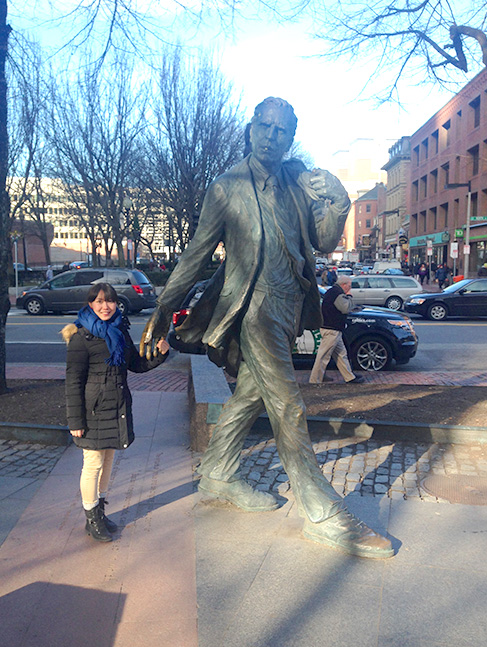 We have decided to stay my stay for other two more months which will be supported by the professor here, I am very grateful for her support and help over this, since this will give me more time to finish what I want to do and what I want to see for the experiments here. I also appreciate the permission from my professor, Yoshinobu sensei and university for allowing me to extend a bit longer.
---
In general, it has been a really good chance to learn things here in MIT, the knowledge I learnt and experience I had on experiments will certainly help with what I want to do for my own project, this is also what I appreciate the most.
---
PROFILE:

名前:郭 媛元
学年:D1
専攻名:医工学研究科医工学専攻
派遣期間:2014.9.15~2015.1.31