2015年12月[Part.2]
Here, in Boston, Christmas season is coming. You can easily find the people carrying their own Christmas trees or performing the carols with a smile on the street. Also, the outdoor ice-skating rink in Boston common opened in the beginning of December, so nowadays it looks like Boston is fully filled with Christmas feeling.
---
I'd like to talk about Beach group where I belong to. The major study focus of our group is spin dynamics aiming at exploring the fundamental underpinnings of new concepts in spin-based devices. It is investigated by measuring magnetic properties. In particular, my current research topic until March 2016 involves crystal structure dependence of spin orbit torque.
---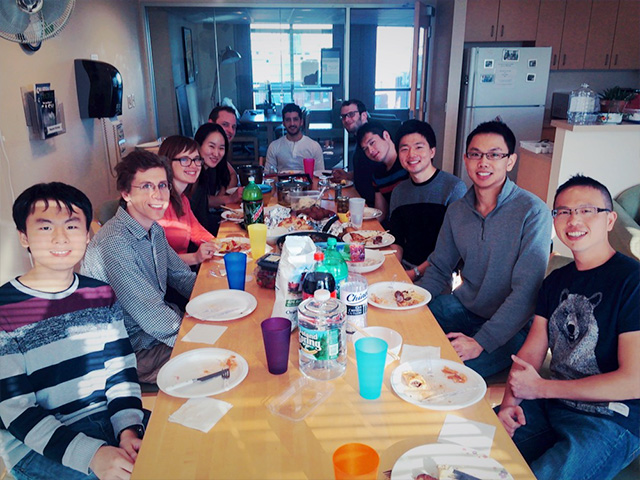 The statistics in MIT shows that the composition of international students is about 30%, however, it is interesting that our group is much more internationalized: Among 15 students (3 post-docs, 8 graduates, 1 undergraduate, 3 visiting students) there are only 4 students from US. Besides, not concentrating on specific countries, 11 international students are from 10 countries. Therefore when we had a lunch party in December, in which each student brings his own country's food, I could enjoy the variety of international food.
The characteristic I was very impressed with here is that here every student sets up his own measurement system (This kind of rule might be applied for only our group, therefore I cannot conclude every MIT student makes his own set up). Rather than order the product from the company, the student draws the scheme and creates the equipment. For me, it is really amazing and expresses what an engineer should be. Luckily, one project to set up cryogenic system started last month, I've got the opportunity to participate in the project during the period I'm in MIT. There are a lot of procedures I've never experienced before, but I'm very excited about it.
---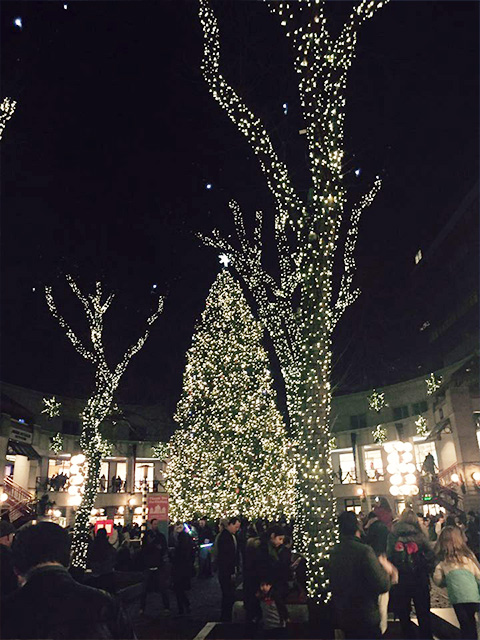 Although many interesting things about out group are still left, let me talk about it next time. It is a little bit earlier, but enjoy your Christmas and happy new year!
---
PROFILE:

名前:柳 淀春
学年:D1
専攻名:知能デバイス材料学専攻
派遣期間:2015.11~ 2016.3